Luxury Glass & Scenic Lifts
A real piece of contemporary art, a bespoke glass lift creates a chic and stylish feature out of a functional structure.
The main benefit of a glass lift is that its design will compliment almost any space, from traditional country homes to modern offices blocks.
Our glass lift structures are surprisingly compact and can be installed in stairwells, on outside walls or next to raised entrances. They can travel through enclosures or link mezzanine levels, providing accessibility for all, no matter how complex or detailed.
Comfortable and high-quality, our glass lifts feature an especially compact footprint, with low pit and headroom, so can be tailored to fit into even the smallest of spaces.
Alliance Lifts offer a fully comprehensive service, from planning and design to installation and aftercare. We offer complete builders work and project management support to ensure that work is carried out quickly and safely within the agreed timescale, keeping disruption to a minimum in your home or workplace.
We also offer a series of aftercare services and have one of the largest aftercare support teams across the country. Learn more about our support service.
For further information or to request a quotation, please contact us to speak to an experienced member of our team.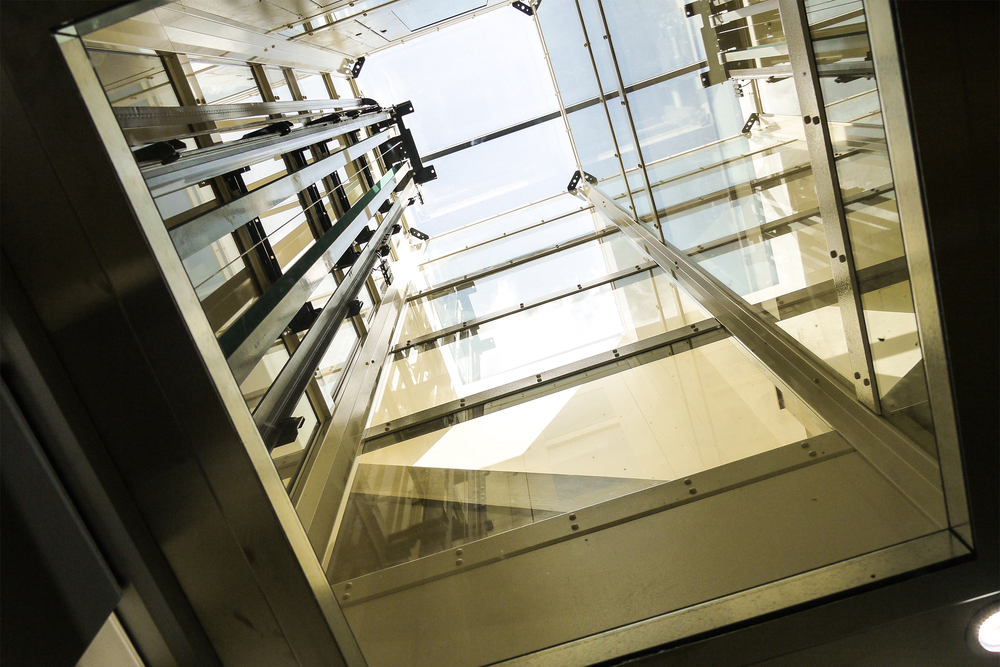 Support every step of the way
Our service is a start-to-finish, top-to-bottom one for anyone who is seeking to have a platform glass lift created and fitted in their property. Our team operates in accordance with the following three-step process:
We provide a highly professional lift design service to ensure your lift solution is designed to the highest specifications and is built to last. Working closely with our customers, we can produce CAD drawings, visuals and mock-ups to comply with the design provided.
Collaborating closely with your construction team, our experts will play an integral role in ensuring a seamless installation of your glass lift.
We offer full aftercare and support to all our clients, as well as comprehensive and cost-effective service packages to ensure your lift operates at optimum performance.
Get in touch to discuss your lift requirements
Traction or hydraulic cabin lift
– Capacity: up to 500kg
– Max travel: 18,000mm
– Speed: 0.15m/s
– Internal or external
– Doors: sliding or swing door
– Single press operation
– Reduced pit & headroom
– Bespoke options available
Hydraulic heavy duty cabin lift
– Capacity: 750kg – 1,500kg
– Max travel: 12,000mm
– Max cabin size: 1,700mm x 2,500mm
– Doors: sliding or swing door
– Usage: passenger & goods
– Single press operation
– Reduced pit & headroom
– Bespoke options available
Alliance Platform Lifts are dedicated to proving our customers with high quality, exceptional and reliable platform lifts, cabin lifts ad goods lifts, with cost-effective support for life.